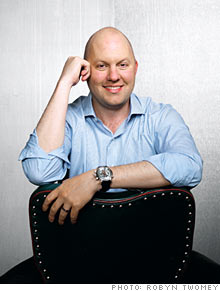 "Coinbase has raised $25 million in a Series B round led by Andreessen Horowitz in the largest funding to date for a company focused on the Bitcoin digital currency. Existing investors Union Square Ventures and Ribbit Capital also participated."
"Coinbase now has around 600,000 consumer wallets, according to co-founders Fred Ehrsam and Brian Armstrong. That's up from 130,000 it announced in May alongside its first venture round of $5 million from Union Square Ventures."
"This growing number of Bitcoin users might make it especially attractive as a payments processor to merchants, of which it already has 16,000, as it would allow them to manage all Bitcoin transactions in a single place."
"Chris Dixon, who led the round for a16z, has been looking at Bitcoin seriously since he became a VC last year, and told us onstage at Disrupt New York in May that he was planning to make investments in Bitcoin-related companies. He'll join the board along with Union Square Ventures' Fred Wilson."
More at...
Link:
http://techcrunch.com/2013/12/12/coinbase-raises-25m-from-andreessen-horowitz-to-build-its-bitcoin-wallet-and-merchant-services/